The Bravo 8 Raft Kayak Foot Pump was a model that came out late 2008 and is fairly interchangeable with the Bravo II that we used to carry, except it slips a bit less on rocky ground, and is a bit more heavy duty with more material in the bellows plates. The B-8 seems to snap back a little faster than the Bravo II as well, and it has the same 6.5 liter volume and comes with a full group of pump adapters, except for Halkey valves. Those always need to be purchased separately, unless you buy your pump from somebody like Zodiac where they have the Halkey fitting already installed. With these retrofitted pumps you usually lose the other adapters because they no longer fit if a Halkey adapter is glued into the hose.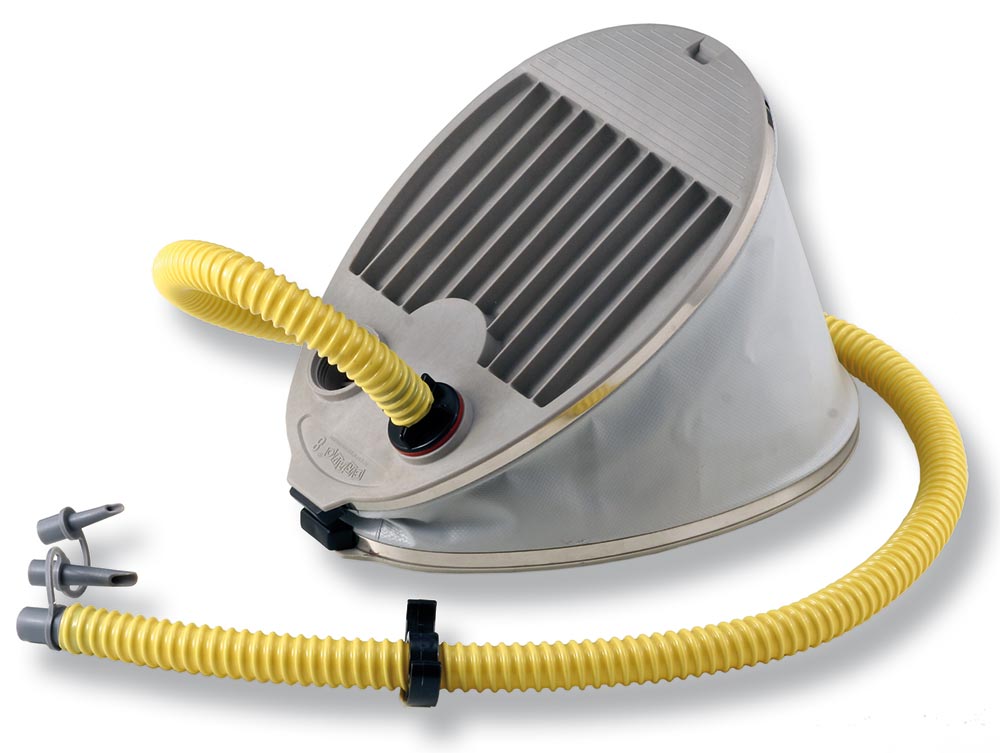 Bravo 8 Raft Kayak Foot Pump TIP
The hoses on most Bravo foot pumps are reinforced, but even so, "reinforced" does not mean they won't ever crack. When this happens, don't throw your pump away. Just replace the yellow or black hose with a piece of old garden hose, which fits fine with the Bravo tips.